You are currently viewing pages from the 2013 season.
NBA2K13
Format: Standard Prize Eligible
Privacy: Public

Hold Or Fold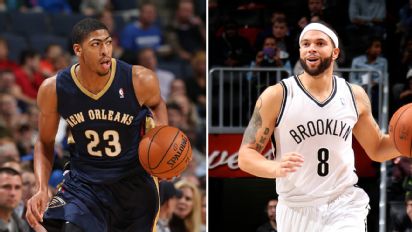 Getty Images
Tom Carpenter looks at what fantasy owners should do with injured stars such as Anthony Davis and Deron Williams. Working the Wire

• Podcast: Davis' injury


• Kaiser: Antetokounmpo time?


• McKitish: Notable stats and splits
• Tardy: Forecaster week of Dec. 2
• Kaiser: Value of Harrison Barnes

• Cregan: PF scarcity