You are currently viewing pages from the 2014 season.
Indiana H2H Auction 53152
Format: Standard Prize Eligible
Privacy: Public

Butler's Star On The Rise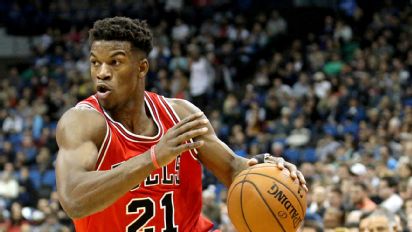 Brace Hemmelgarn/USA TODAY Sports
Joe Kaiser discusses the rise of Jimmy Butler as the Bulls' top fantasy option, especially with Derrick Rose hurting. Read

•
McCormick:
Week 5 Forecaster
•
Blog:
Will Favors break out?
•
Blog:
Keep eye on Mirotic
•
Blog:
Nick Young's debut
•
Blog:
Player tracking, more
•
McKitish:
Updated Top 130 ranks
<!img src="http://assets.espn.go.com/icons/in.gif" width="11" height="11" border="0" alt="Insider" />
•
Crossover:
Sell-high candidates