You are currently viewing pages from the 2013 season.
Oklahoma City H2H 95942
Format: Standard Prize Eligible
Privacy: Public

Fantasy Finds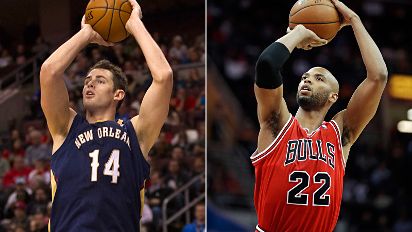 AP Photo
Neil Tardy identifies good pickups for deep leagues (Jason Smith) and players emerging as standard-league studs (Taj Gibson). Story

• McKitish: TOR-SAC trade fallout
• Cregan: Helpful fantasy stats
• Kaiser: Luol Deng undervalued


• Podcast: Non-traditional stats


• Carpenter: Injured players
• Kaiser: Antetokounmpo time?