2013 Fantasy Baseball
Creator:
Kris Rochford
Format:
League Manager
Scoring:
Rotisserie
Teams:
10
League Manager's Note
Who's No. 1?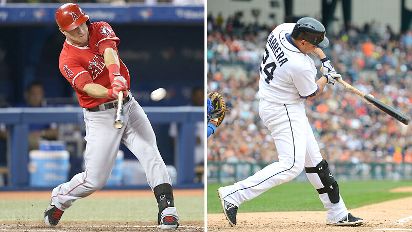 Getty Images
Tristan H. Cockcroft lists his Top 150 hitters for the 2014 season, led by the dynamic duo of Mike Trout and Miguel Cabrera. But who checks in behind them?
Hit Parade
•
Video:
Karabell's Top 10 for '14

•
Video:
M. Cabrera surgery spin

•
Video:
2013 disappointments

•
Podcast:
2013 in review

•
Cockcroft:
2014 pitcher ranks
•
Zola:
Keeper advice

•
Cockcroft:
2013 hitter awards
•
Cockcroft:
2013 pitcher awards
Recent League Activity