You are currently viewing pages from the 2013 season.
New York Roto 54610
Format: Standard Prize Eligible
Privacy: Public

2014 Ranks Update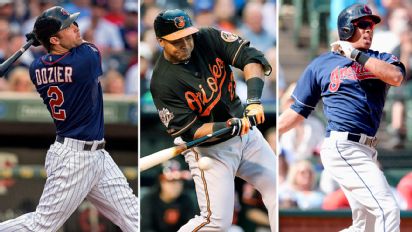 Getty Images
Tristan H. Cockcroft updates his year-to-end Top 250 rankings and highlights nine of his biggest risers from the preseason to today. Story <!img src="http://assets.espn.go.com/i/in.gif">

• Karabell: Will Kipnis bounce back?


• Podcast: Tanaka, deGrom


• Crawford: Top 10 prospects


• Video: Rising first basemen


• Video: Thursday's SP to watch


• Video: Wednesday's SP to watch


• Video: Joey Votto's injury


• Video: Carlos Gonzalez's value


• Video: Addison Russell's value


• Cockcroft: Week 15 Forecaster
• Cockcroft: Rankings update
• Daily Notes: For Tuesday