You are currently viewing pages from the 2012 season.
GU vs TPC Roto Challenge
Creator:
JP Miceli
Format:
Standard Prize Eligible
Privacy:
Private
Some Explaining To Do ...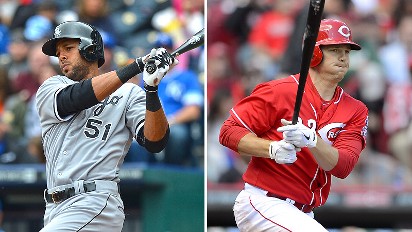 USA TODAY Sports
Todd Zola explains 10 of his more "outlandish" ranks in our mid-May update, including Alex Rios at No. 9 and Jay Bruce down at No. 218.
Under the Microscope

•
Karabell:
Danny Espinosa

•
Video:
Corbin's value

•
Video:
Belt's value

•
Karabell:
Matt Kemp, Bits

•
Podcast:
Wandy Line changes

•
Daily Notes:
For Wednesday
•
Karabell:
Brandon Phillips' RBIs

•
Rankings:
Mid-May Top 250
•
Callis:
Arcia profile, prospects

•
Cockcroft:
Buying Gordon
•
Closers:
Updated chart