Tommy and friends play ba...
Creator: Tommy Wegener
Format: Standard
Privacy: Private

Daily MLB lineups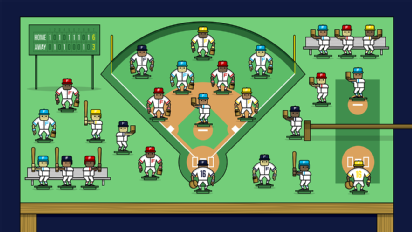 Andrew Janik
Is your catcher starting? Is your third baseman still out with that injury? Our lineups page keeps you updated on every lineup, every day, with expert fantasy analysis. Daily MLB Lineups

•
Mass:
Fantasy 30
•
Karabell:
Buying JBJ?

•
Cockcroft:
Updated rankings
•
Mass:
Red Sox rising

•
Karabell:
Free-agent finds

•
Cockcroft:
Weekly Forecaster
•
Karabell:
Closer report

•
Rancel:
Top prospects

•
Staff:
Daily fantasy blog
•
Closer depth chart
Recent League Activity