rcsweetespn's 2013 Entry
Loving The Longball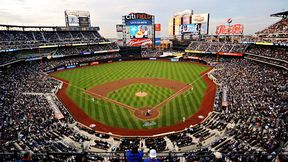 Icon SMI
How well will you be able to predict the power display that will take place at Citi Field?
As baseball's top sluggers take aim at the giant apple, Shea Bridge and other landmarks at New York's Citi Field for this year's Home Run Derby, you can also win big by predicting the action the night before the Midsummer Classic by playing Home Run Pick 'em.
The game is very simple. You'll be presented a series of questions pertaining to this year's Home Run Derby (running the gamut from longest home run, to the league with the most longballs and matchups between individual players).
For each question, you pick one of two options. But there's a twist: On some of the questions, one of the options is worth more points than the other. Play it safe, and you'll get some points, but if you get an "underdog" pick correct, you get extra points for your entry. It's not just about getting the most questions right. Instead, the player who racks up the most points through correct answers over the course of the night will win the grand prize.
So sign up now, answer the questions when they're presented just before the Home Run Derby, then catch the action on ESPN on July 15 at 8 p.m. Eastern to see how your picks turn out.
Good luck and play ball!
&nbsp
Home Run Pick'em - Message Boards
Join the Home Run Pick 'em message boards and get some help from the competition. Trash-talk with your selections, brag about your favorite MLB teams or anything else baseball-related all day, every day. Forum
Invite Your Friends
Import contacts from your favorite email providers and invite them to join your group and play Home Run Pick'em with you!
Invite Friends »
Connect With Other Players