Week 29 preview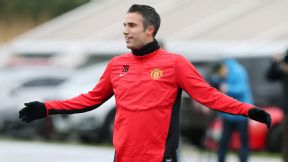 Fantasy managers hope Manchester United's Robin van Persie is part of a big rebound after the team's Olympiakos embarrassment.
This is the week to consider using some of your saved transfers since ten teams will not be in Premier League action because of FA Cup matches for Arsenal, Everton, Hull, Sunderland, and Manchester City. Liverpool, Sunderland, Hull, Arsenal, Swansea, Manchester City, West Ham, Aston Villa, Newcastle, and Everton are all idle. But keep in mind in two weeks we will have a Gameweek with 15 fixtures.
This week there is one game to check announced lineups before the games lock.
Saturday, March 8
WBA (4-13-10) vs. Manchester United (13-6-8)
The draw specialists who had a shock victory earlier at Old Trafford are one point above the drop zone and have only four wins in 27 matches. Claudio Yacob and Stephane Sessegnon could be available. United come off a wretched Champions League fiasco in Greece. Robin van Persie should start. Juan Mata is still looking to create his magic with Wayne Rooney and Van Persie. Marouane Fellaini scored for Belgium in their friendly draw against Ivory Coast. Rafael and Jonny Evans are injury doubts.
You can also get more lineup tips throughout the season on John Culea's Fantasy Picks blog.
Remember you can discuss the game on the Premier Fantasy Forum and get more information from Dale Johnson on Twitter: @dalejohnsonESPN. Also, you can email fantasy@soccernet.com
Invite Your Friends
Import contacts from your favorite email providers and invite them to join your group and play Premier Fantasy with you!
Invite Friends »
Connect With Other Players