vanstrap73's 2014 Entry
Entry Name
Group(s)
Segment
Points
Rank
Percent
Vans Sweet Dream
Segment 2
467
23808
43.1%
Overall
1648
10793
89.8%
Week 29 preview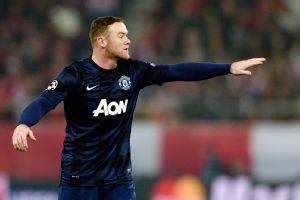 Wayne Rooney looks like a good bet this week.
A full slate of ten fixtures will be played in Gameweek 30. Then the big double game week has 15 fixtures beginning Saturday, March 22.
There is one match this week to check announced lineups before the game locks.
Saturday, March 15
Hull (8-6-14) vs. Manchester City (18-3-5)
Hull will be on a high after advancing to the FA Cup semi-final, while Manchester City were ousted out by Wigan. In Champions League play, City were knocked out by Barcelona in a "messy" encounter. Sergio Aguero only lasted 45 minutes and is now out again with a hamstring injury. Yaya Toure? 90 minutes and zero shots.
Everton (13-9-5) vs. Cardiff (6-7-16)
Everton were crushed by Arsenal in the FA quarterfinal. Seamus Coleman, the leading fantasy defender has not scored in 2014. The next four matches for Everton are softies. In a substitute role against West Ham, Romelu Lukaku scored his first goal since Dec. 29. Cardiff gained survival hope by thrashing bottom feeder Fulham 3-1. Steven Caulker had a brace.
Fulham (6-3-20) vs. Newcastle (13-4-11)
With 65 goals conceded, Fulham will be without injured Scott Parker and Damien Duff. Loic Remy and Mathieu Debuchy are out injured. Papiss Cisse will start. ...
You can also get more lineup tips throughout the season on John Culea's Fantasy Picks blog.
Remember you can discuss the game on the Premier Fantasy Forum and get more information from Dale Johnson on Twitter: @dalejohnsonESPN. Also, you can email fantasy@soccernet.com
Invite Your Friends
Import contacts from your favorite email providers and invite them to join your group and play Premier Fantasy with you!
Invite Friends »
Connect With Other Players