Thanks for your interest in Premier Fantasy. This year's game has ended.
Please check out the latest ESPN fantasy games on the Fantasy Game Front Page
Sign Up For Segment 2
By James Quintong
ESPN Fantasy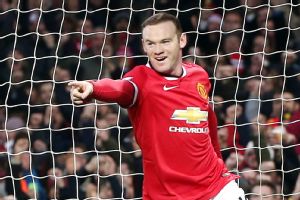 Can you fit Wayne Rooney on your roster for the second half of the season?
The second half of the ESPN FC Premier Fantasy game is starting up, which means every fantasy manager must put together a brand new lineup, with player values reset but with a new set of 30 transfers. There are even special prizes for teams with the best scores for the second half of the season, which begins with the games the weekend of Jan. 10-11 and lasts through the end of the Premier League season.
The object of the game is still the same: to build a roster of 15 players, with a budget of 100 million, that will score you points based on their performance on the field. (The full scoring system is found here.)
Of course, you'll want to improve your team through the season, so you'll get 30 transfers per scoring segment (the Premier Fantasy game is split into two scoring segments, one from August through December, the other from January through the end of the season) to make changes to your roster. While your initial budget is 100 million, there's a good chance you'll have more money to play with to make transfers, as the value of your players will increase or decrease depending on their performance. You could "buy low" on a player early in the season, then sell him off to get a more expensive player down the line.
Each gameweek, you'll choose which 11 of your 15 players should be in your starting lineup, and you'll have a variety of formations from which to choose to set that lineup. You also have the option to designate one player as your team "captain," who will score double the points he usually would have gotten in a given period. You'll want to be very careful when setting lineups and designating captains, especially in weeks when teams aren't scheduled for a game or are set to play two times.
So do you think you know your way around the Premier League to build out the best roster? It's time to prove it once again!
If you're looking for more help for your fantasy team, check out John Culea's Fantasy Picks blog on ESPNFC.com.
Premier Fantasy - Forums
Looking to compare squads? Join the Premier Fantasy forums and get some help from the competition. Trash-talk with your selections, brag about your favorite Premier League teams or anything else soccer-related all day, every day. Game Forum
Overall Leaderboard
Rank

Entry, Owner

Entry

Points

Pts

1
2560
2*
2551
2*
2551
4
2548
5
2542
6*
2541
6*
2541
6*
2541
9
2539
10
2537
* - Denotes tiebreaker used
- View Leaderboard -